Tariffs
Please contact us for prices for function bookings, the prices below are for conference and meeting rooms only.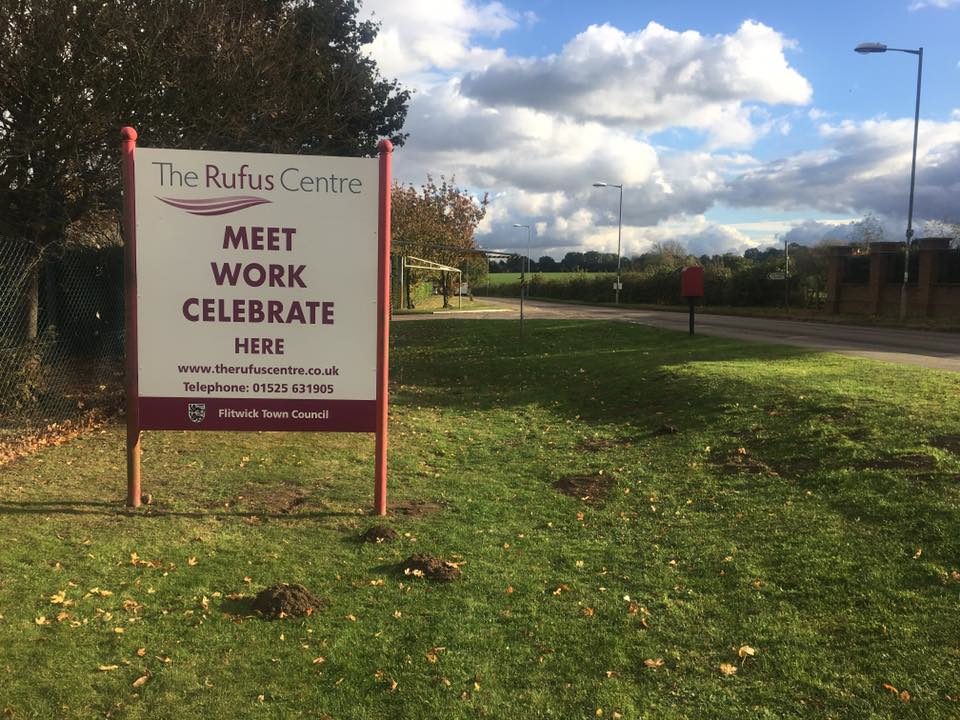 *Sessions available 8.30 – 12.30 or 13.30 – 17.30
(Evening sessions 17.30 – 21.30 available on request)
Room hire includes:
Free Wi-Fi
Free Car Parking
Free Flip Chart
Teas & Coffees
2 Servings
£2.60 per head
4 Servings
£5.20 per head
Additional equipment charges
The following items are available for hire at an additional cost per day:
| | |
| --- | --- |
| Data Projector and Laptop | £80 |
| Data Projector only | £40 |
| Laptop only | £40 |
| Display Boards | £17 per set |
| Extra Flip Chart | £12.50 |
| Room Divider | £17 |
| Plasma Screen | £40 |
All prices exclude VAT.
The Rufus Centre team are happy to provide you with any assistance you may need in setting up and positioning equipment.
Catering
Our menu choices offer visitors an extensive range of fresh food prepared by our in-house Catering Team . All menus are available with a vegetarian only option and we are also happy to cater for any special dietary requirements you may have. See below for our buffet menu. Hot food can be supplied by arrangement.
Menu 1
Sandwiches
Fruit bowl
Cake
Crisps
£6.25
Menu 2
Sandwiches
Tortilla Wraps
Fruit bowl
Cakes
Crisps & Dip
£6.50
Menu 3
Sandwiches
Tortilla wraps
Savoury platters with four savouries
Fruit bowl
Cake
£8.00
Menu 4
Sandwiches
Tortilla Wraps
Fruit Bowl
Cake
Savoury platters with six savouries
£8.25
Menu 5
Healthy option
Details available on request
£8.25
Menu 6
Home cooked sliced ham
Brie Stilton and Cheddar
Selection of mixed grain and white rolls with butter
Mixed salad
Homemade coleslaw
Crisps
Pickle
Fruit bowl
Selection of Danish pastries.
£8.50
Menu 7
Selection of mini filled rolls
Tortilla wraps
Cheese platter and biscuits
Savoury platters with six savouries
Black and green olives
Crudités and humous
Cake
Fruit bowl
£8.75
Savoury platters will include a selection of items.